Bosch CNK17025 Connector (for LSU 4.9)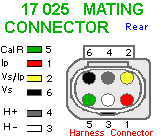 This connector is used on most LSU 4.9 sensors. Its connector is similar, but smaller than, the 7057 style (LSU-4.2, see above) connector. The LSU-4.9 sensor is designed to be accurate and fast acting in the lean as well as rich combustion regions and it is more suited to diesel and lean burn applications than the LSU 4.0/4.2 sensors. More LSU info here.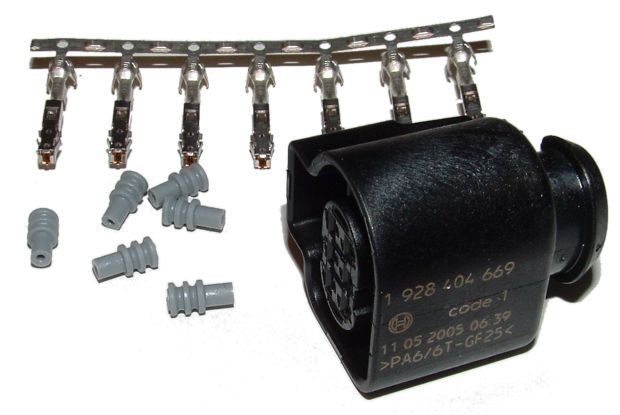 Our part # for our connector kit is [CNK17025] -


Our LSU-4.9 sensor is the 17123 part # [017123] (Bosch part 0 258 017 123) -


Our part # for the mating plug is [PLG1725] see below.
Note that the pin numbers are marked on the connector body (both the sensor and the mating connector) and the numbering differs from the 7057 style connector although the actual colour layout is the same! The blue wire on the Tech Edge controller-to-sensor cable mates with the grey wire of the sensor. The green wire of the cable goes to the calibration resistor within the body of the sensor. Each sensor is factory calibrated and will have a different value unique to that sensor.
The seals used are the same as for the 6066 connector. Here is technical drawing of the 17025 connector dimensions.
Note that the connector shown is marked as a Bosch part. Since July 2010 we have reduced the price and shipped the CNK17025 part without Bosch numbering (although comes from the same factory). It is of similar quality but uses different terminals (not interchangeable) to the Bosch part.